Peggy's Cove is a worth going place!!! It was the highlight of our Nova Scotia trip. Firstly, make sure you wear comfortable shoes and be-careful with small children. Secondly, make sure to go down behind the light house for great photography shots with the waters.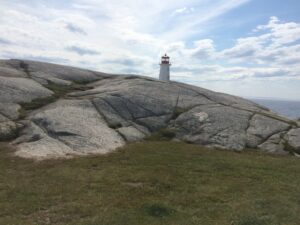 There are souvenir shops, and a small village on the way up and a gift shop with restaurant near the light house. It might get windy so have a light jacket or hoody depending on when you go.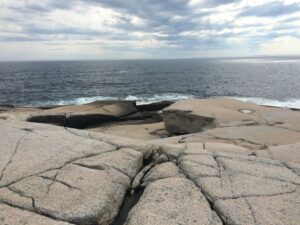 The view is amazing and the lighthouse is spectacular! You wouldn't know where the time went by as the place is small but the crashing waves, huge rocks, the lighthouse keeps you busy and engaged.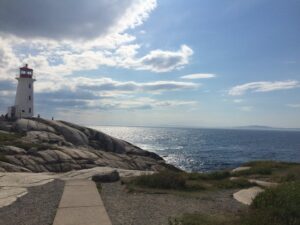 It's a must see so don't miss it.