Who's in the mood to explore some Sunshine Coast? Vancouver is one of my favourite destination to visit in Canada. Today I'm sharing some of the places I enjoyed visiting while in Vancouver. Check them out below:
Stanley Park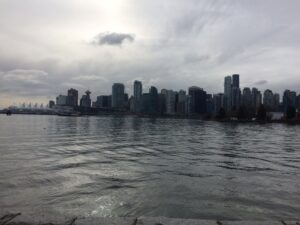 This is a great place to take a walk. This park is designed very well and you can easily take a loop yourself. There are lots of good things to see on the way; historical artifacts, Vancouver skyline, a lighthouse, and beautiful views of the waterfront & mountains along the way.
Walk, jog or bike – just make sure to check it out!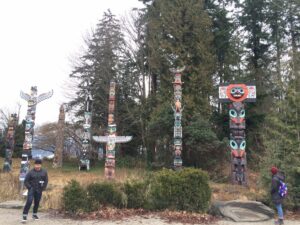 2. Robson Street
If you are visiting Vancouver then this is the place you need to see so stay nearby. The street is full of shops mainly name brands and restaurants. After a tiring sight-seeing day, this is a great place to unwind, grab a bit or go for some more shopping if you like.
Stanley park, Canada place and English bay beach are all walk-able from this location.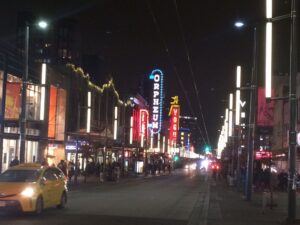 3. Morton Park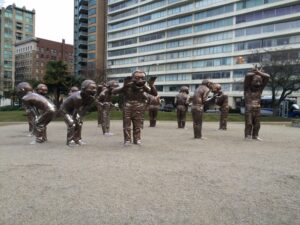 When visiting Vancouver your can't miss the Morton Park where the Yue Minjun's 2009 bronze sculpture 'A-Maze-Ing Laughter' is located. It's quite fascinating to see each and every expression of the statues. It's designed very creatively.
So do check it out!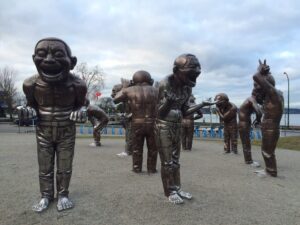 4. English Bay Beach Park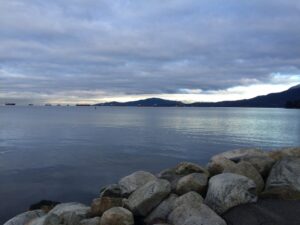 Love this spot…. clean beach area. Amazing view with water, boats and mountains in it, and on the other end you got the busy view of buildings.
While you walk along you will see nearby the Yue Minjun's 2009 bronze sculpture 'A-Maze-Ing Laughter' and Ilanaaq Inukshuk plus beautiful duck in the water.
Great place to be for reducing stress and relaxing.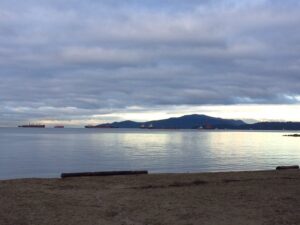 5. Canada Place
Yet another great place to check out in Vancouver! You can find the cruises dock here. On a nice day you can enjoy gorgeous scenery and watch the boats in the bay and the float planes land and take-off, with Stanley Park and Mountains in the background view. They also have an Olympic Flame and Digital Orca in the area.
a. Olympic Cauldron
Great snap on the way… you will enjoy a picture with giant Olympic Flame.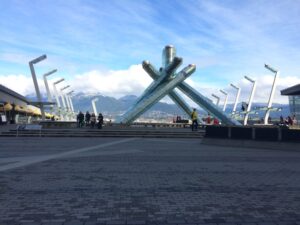 b. Digital Orca By Douglas Coupland
Another great snap spot on the way… you will enjoy a picture with Digital Orca a 2009 sculpture of a killer whale by Douglas Coupland.