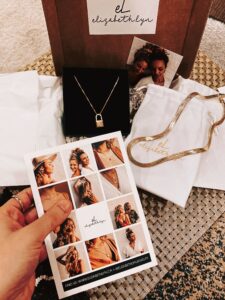 Whoever said that 'Give a girl the right jewelry and she can conquer the world' was so right! When it comes to jewelry I'm all about elegance and details. Here's how you can make a style statement..effortlessly.
Pro Styling Hacks: As a Canadian, I love layering! Since its Winter weather in Canada, now is the perfect time to layer up your jewelery pieces with your favorite cardigan. Pair with your skinny pants and long boots and you're good to go. This is one of my quickest and effortless go-to looks yet the most chic and stylish in appearance.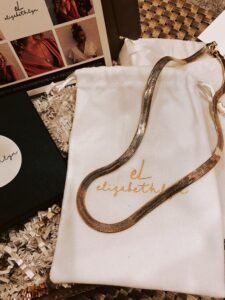 Elizabeth Lyn Jewellery knows exactly how to make a woman bling 😉 Needless to say, I'm easily distracted by shiny objects.
I like to wear the Rio necklace layered on top of the Era necklace. Each necklace is not just unique and stunning but also perfectly elegant to wear either on its own or for layering. I personally like to stack my jewellery pieces; be it necklaces, bracelets, or rings.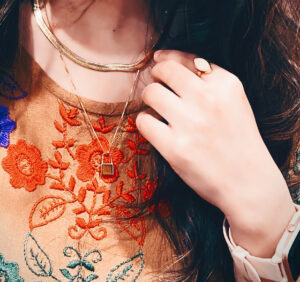 Some people love wearing Gold and some are more inclined towards Silver. I will reveal the secrets why we have a strong preference of one over the other – in my next post! 🙂
Until then don't forget to bling!!