Does the Maskne Protection Bio Cellulose Mask do what it claims?
Tackle the growing 'Maskne' epidemic with this newly launched Anti-Maskne mask. It provides instant hydration and calming effects to your irritated skin for that extra TLC you need. The superior formulation works to strengthen compromised skin, calm any elevated redness and reduce the appearance of blemishes. Once your skin is balanced, it allows for a speedy skin repair which in turn helps clear up inflammation and blemishes.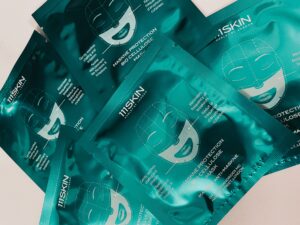 It sure protects against the physical abrasion that's caused by wearing PPE masks 😷. It sticks really well onto the skin (acting like a second skin) and is comfortable to wear underneath your PPE mask. More comfort & treatment at the same time is all I need to treat my maskne.
👍 Bonus Effect: I also noticed a firming effect while I had the mask on for 30 minutes on my face.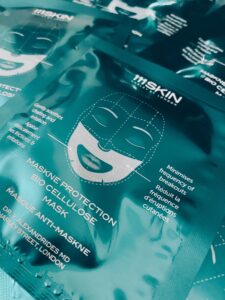 Pro Tip: Use 3 treatments a week as recommended to notice a difference and speed up the healing process.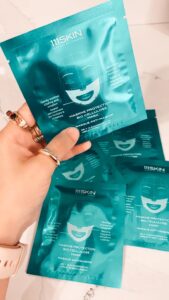 Do you suffer from maskne? How are you treating it?
Available at Holt Renfrew and Beautymark Solutions Inc.