Let me introduce Shoppers Drug Mart's newly curated lineup called Thoughtful Choices. It features a variety of beauty and personal care products to make it easy for Canadians to shop consciously. Basically, now you have more choice to decide what you want or don't want in your products.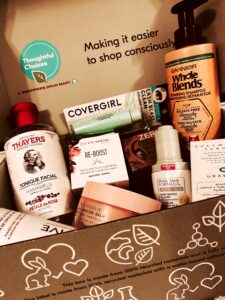 Why are these products Thoughtful Choices?
That's because these products are not just high-quality but also cruelty-free and mindful of our planet; featuring either partly to fully recyclable packaging with ethically sourced ingredients or sustainable ingredients. To make it even sweet deal – Thoughtful Choices at Shoppers Drug Mart assortment is free from ingredients like parabens, phthalates, SLS/SLES, BPA and aluminum to name a few. Now that's a win-win!
Interested in learning more? Check out my top 10 picks from Thoughtful Choices at Shoppers Drug Mart lineup below: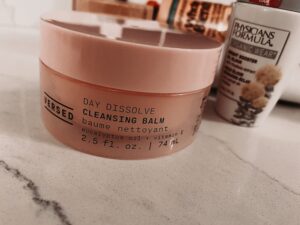 Versed Day Dissolve Cleansing Balm
A soft, creamy, rich texture, oil-based cleansing balm that gently melts into the skin to remove all traces of dirt, impurities and makeup. Can be used in the morning and night. Suitable for all skin types.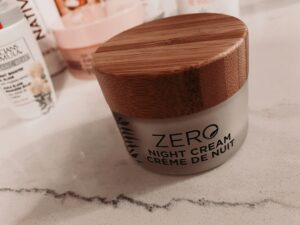 Zero Night Cream
This is my go-to night cream. I've been using this 100% natural Award-Winning formula for a while now and truly love it! This deeply hydrating formula is enriched with green tea extracts, sacha inchi oil and sweet almond oil so you wake up to a nourished, revitalized skin in the morning. All ZERO products are suitable for all skin types, sustainably sourced and 100% recyclable.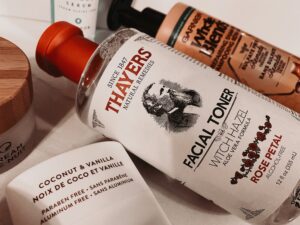 Thayer Rose Petal Facial Toner
Infused with certified organic witch hazel and aloe vera, this alcohol-free rose petal toner helps constrict pores, soothes dry skin and balances the pH level of the skin. The formula is made from naturally-derived ingredients, its vegan, cruelty-free, gentle on the skin and smells amazing. A must try for a healthy natural glowy skin!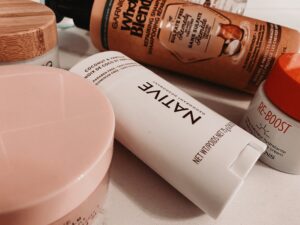 Native Coconut & Vanilla Deodorant
Feel like switching to a natural deodorant that works? Try this paraben free & aluminum free Native deodorant with naturally derived ingredients that offers effective long-lasting odour protection.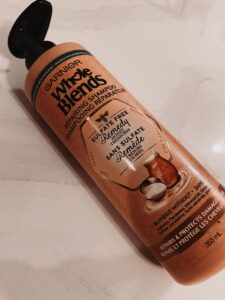 Garnier Whole Blends Sulfate-free Honey Treasures Shampoo
This repairing shampoo is designed for very damaged hair and claims to offer upto 72 hours of nourishment and damage protection. The formulated blend consists of sustainably sourced honey that protects against hair breakage, heat styling and helps reinforce damaged fibres, strand by strand. For best results, use together with their conditioner and leave-in.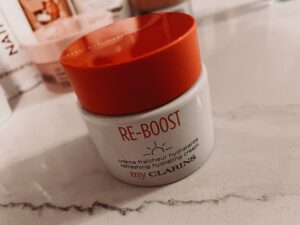 My Clairins Re-Boost
Formulated with fruit and plant extracts, Re-Boost is a perfect daytime moisturizer. The texture is lightweight (think creamy gel), feels velvety smooth on the skin, and absorbs easily into the skin giving it an energizing hydration boost. Made with 89% ingredients with natural origin, its vegan and cruelty-free.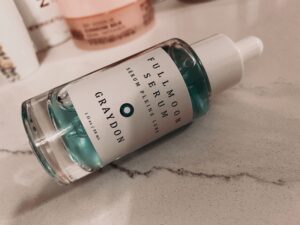 Graydon Fullmoon Serum
This multi-functional, ultra-lightweight water serum is plant-based, formulated with clinically-proven superfood ingredients and is a natural retinol alternative. This face serum helps reduce the appearance of fines lines while leaving your skin more lifted and revitalized for a radiant-looking complexion.
Clairol Natural Instincts Hair Colour
These are semi-permanent hair colours, made with 80% naturally derived ingredients; coconut and aloe vera, no ammonia or added parabens. A creamy, gentle formula designed for all hair types and textures. Available in 37 natural shades and lasts upto 28 washes.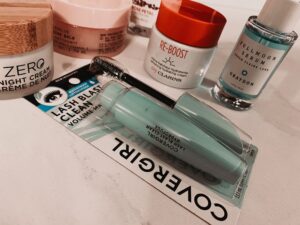 Covergirl Lash Blast Clean Mascara
Say hello to voluminious lashes with Covergirl's Lash Blast Mascara. This vegan, cruelty-free mascara will provide your lashes 10x the volume, it's smudge-proof, clump-proof and lasts all day. Great choice if you're a fan of longer, fuller-looking lashes.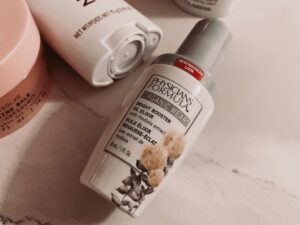 Physicians Formula Bright Booster Oil Elixir
A skin brightening oil elixir that helps increase moisture and boost radiance. It's lightweight, non-sticky, fast absorbing and doesn't leave a greasy residue. It leaves your skin feeling silky soft and smooth. Made with 99.5% organic ingredients.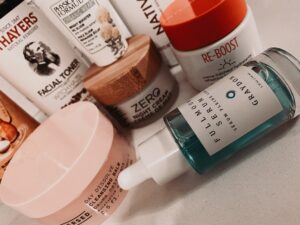 Available for purchase online and your local Shoppers Drug Mart.
These products were #gifted to me by Shoppers Drug Mart but all opinions are my own.