Summer is all about looking fresh and glowing! Be it hair, face or body.
I've handpicked these top three luxurious Award Winning products which will leave your face, body and hair happy and healthy. The best thing about Cocunat products is they're all natural, non-toxic, vegan and cruelty free which I truly admire.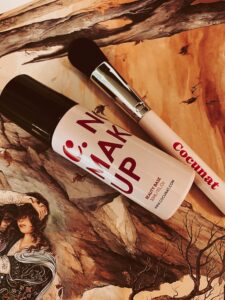 For Face – Beauty Base
This foundation is going to be your best face friend this summer. It's lightweight, easy to apply, has a medium and long lasting coverage. It acts like a second skin, nourishes, brightens and hydrates the skin giving it a natural finish. Made with natural ingredients and hyaluronic acid for anti-aging results. Available in various shades to match your skin-tone.
Pro Tip: Use your fingers to blend in for a natural no-makeup look.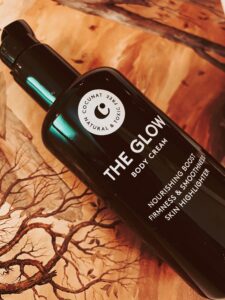 For Body – The Glow
Get ready for a velvety smooth skin. This premium nourishing and illuminating body cream will leave your skin glowing this summer. Infused with vanilla fragrance, the luxurious formulation contains shea butter, coconut oil, jojoba oil and squalene will provide your skin with all the nutrients, moisture and vitamins for a firm and beautiful looking skin. It also helps reduce imperfections by illuminating skin. The Glow body cream feels lightweight, hydrating on the skin and absorbs instantly – a perfect addition for your day & night body care routine.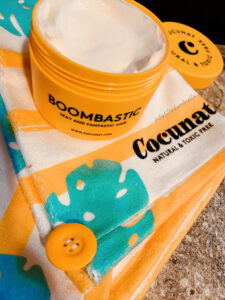 For Hair – Boombastic
Bombastic hair mask is intended for dry and damaged hair. It's a thick, creamy textured mask that softens and hydrates your hair. After a couple treatments, my hair not just feels soft but also very full & voluminous as if I've got an extra head of hair. By the way, Boombastic doesn't claim to boost hair volume so I'm not sure if that's just my hair reaction. But I mean.. who would mind extra hair volume right?
Pro Tip: Depending on the hair damage, you can use it once or twice a week for best results.
Which of these products would you try next? ☀
Available at Cocunat