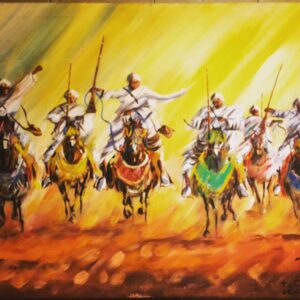 "Once upon a time! few friends got together and felt like having some good Moroccan food. They found a place and some got lost on the way, but once they ordered pretty much most of the menu and tasted the food. Every one left happily ever after."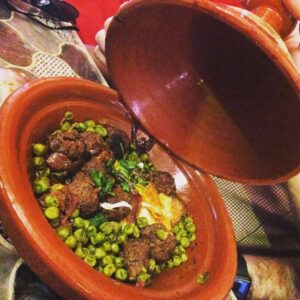 Okay, let's get out of the fairyland and get into the actual review. As mentioned earlier we went as a group. As we walked in, we were hit by the ambience of the restaurant. Although the place was not too big but it showed the owner had spent some money to make us feel that we were sitting in Morocco.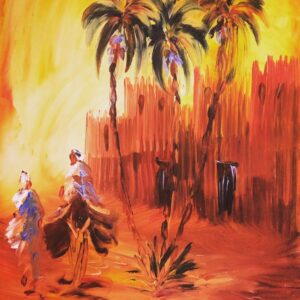 Service was a little slow but I was expecting that as their culture is to relax and enjoy the company, plus the restaurant is also new. The servers were very friendly, especially the owner Ibrahim. He was very good and shared his passion of food and explained how this restaurant came to being.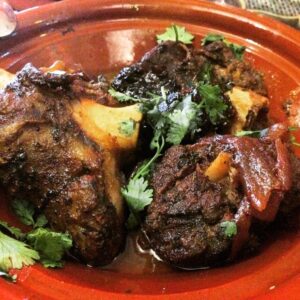 Now coming to the food, the menu was amazing and not just limited to Kababs like many Mediterranean restaurants out there. So we decided to "order many and try each dish" methodology.
Ibrahim brought in the Moroccan Tea and that kicked us off to having an amazing experience. The tea was splendid!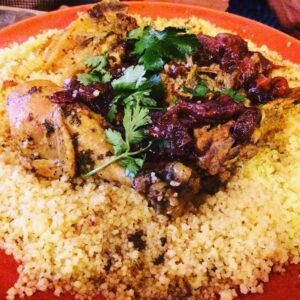 For starters, we ordered Harira Soup, Bissara Soup, Zaalouk warm Salad (made with eggplant) and Shakshuka. Some of the dishes came with their in-house made bread. All the starters were amazing and we couldn't get enough of them.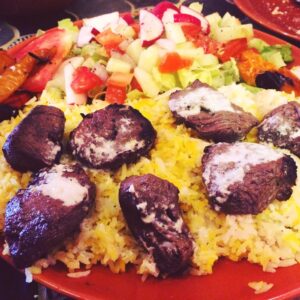 For main course, we ordered Chicken Kabab, Tikka Kebeb, Merguex (Lamb sausage), Lamb with Prunes, Moroccan Lemon Chicken, Beef Couscous and Chiken Tfaya Couscous. All the dishes were warm and tasty to the bone. The grilled meat was marinated, grilled to perfection and was tender to eat. The other dishes were seasoned and cooked to perfection as well. The in-house bread was two different kinds and delicious.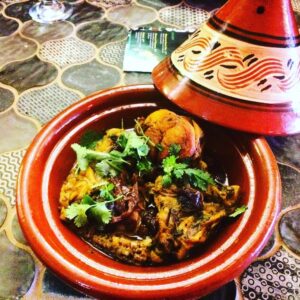 Before we could get up to pay, Ibrahim stated he has dessert for us. We asked which one is this on the menu and he stated it's not on the menu, they just made it. Let me tell you, it was to die for!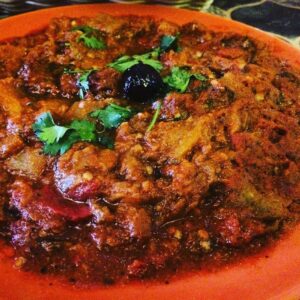 The food was presented very well and in a Moroccan way.
Overall, amazing experience and great food.
P.S for my Muslim folks – the food here is Halal.