To sum it up in a sentence…This here is a very nicely decorated pricey and tasty food restaurant.
Came down to have dinner during the long weekend and the place was packed but the staff at the store was quite friendly and got us seated in no time.
The menu is quite good but it is very heavy on the pocket especially if you like to eat as the portion size of the dishes is quite small. But they do give more bread if you want.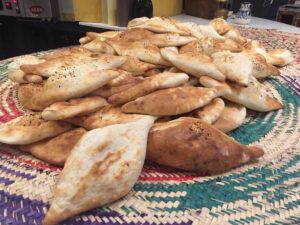 I ordered their Dip Platter from the cold mezze section. The platter has hummus (chickpeas & tahini dip), bummus (beetroot & tahini dip), dummus (edamame & tahini dip) and mutabbal (grilled eggplant and tahini dip). This was served with their fresh bread from the brick oven, WOW the bread was sooo good and soft plus they were making it fresh right there. I liked all the dips except the beetroot, it was good but the other 3 were better.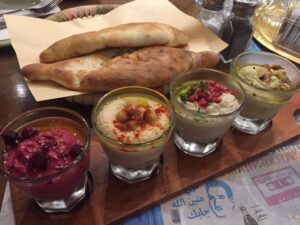 For the main dish I opt-in for Iraqi kabab, which incorporated 2 ground mix of beef & lamb kababs served with grilled tomato & onion, pickles and rice. The kabab was extremely tender and good to the last bite.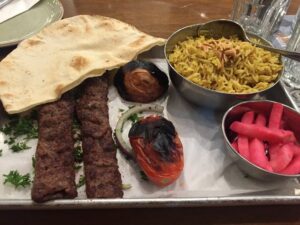 I also got their East Tea Can house blend black tea. Now this hit the spot…it was a mixture of black ceylon tea, earl grey and cardamom.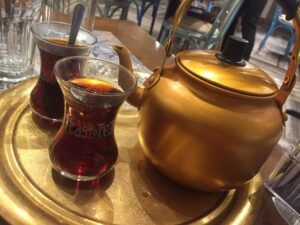 The staff came to check on us twice if everything was good, food came out very fast on a pretty much full restaurant.
For my Muslim folks – the restaurant serves halal food.