My new found skincare gems by Reversa for top three skin concerns: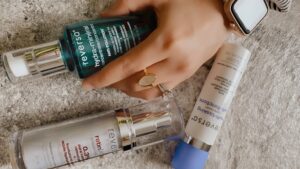 1. Dehydrated Skin
I have been using this Canadian Beauty Award 2020 Finalist; Hydra-Mineral Concentrate serum to treat my dry, dehydrated skin while protecting it from environmental stress including pollution. It contains fragmented hyaluronic acid and is oil free that deeply penetrates into the skin. I love the natural scent and how light yet hydrating it feels on my skin.
Pro Tip: Use this serum day and night on your face, eye contour and lips; a great option to hydrate, plump and protect your skin at the same time.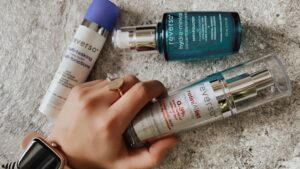 2. Fine lines & Wrinkles
Reverse the signs of aging with this multi- action regenerating Retin[A]list cream. This is one the mildest and soothing formulations of retinol I've tried till date. I like using it at night time; the creamy texture melts right into my skin and gives a firming effect and radiant complexion. Ideal to treat wrinkles, dark spots, loss of firmness and skin sagging.
Pro Tip: For new users of retinol, do a patch test first. If your skin doesn't react, start with one application a week and work your way up as your skin builds more tolerance to retinol. Remember to never layer it with glycolic acid as it can cause skin irritation. Also, rain or shine, always use a sunscreen.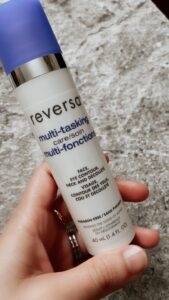 3. Brown Spots
If your skin looks too tired and aged, or you got way too many skin concerns and not sure where to begin, I suggest you try Mutli-Tasking Care. Teprenone is star ingredient which acts like a cell repair to facilitate in physical appearance of the skin so it looks younger, not tired and old. I have been using this as my daytime moisturizer and I must say I feel good seeing myself in the mirror.
Pro Tip: Use this multi-tasking care day and night on your face, eye contour, neck and décolleté; to help reverse the signs of aging and premature aging. It also works well under makeup.
The best part about these products is that they're all multi-tasking and contribute to a healthy, youthful and regenerated skin.
All products are vegan, cruelty-free and recommended by dermatologists.
Available for purchase at Reversa.ca