I have been to La-Mill restaurant in Mississauga a few times now and service is as expected in a middle eastern restaurant….which is slow but the ambience is good.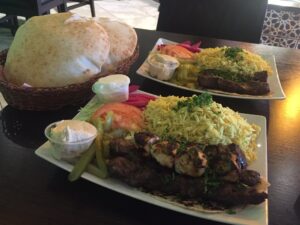 I have enjoyed their:
Mix Grill platter, which comes 2 skewers kafta, shish tawook, tikka with rice and with hummus & garlic sauce
Lamb platter, which comes with 2 lamb skewers served with rice and hummus.
Chicken and Beef Shawarma platter, which came with chicken & beef pieces, served with Tahini & Garlic Sauceand rice.
All these dishes were nice. Meat was marinated, soft, tender and tasty. The price was quite high compared to other similar restaurants.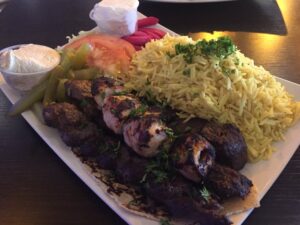 These guys also have a shisha lounge on the side with a patio in the summer months. The selection is quite good and they make a very good shisha…
Both the restaurant and shisha lounge are separate so families can enjoy the restaurant. Restaurant is quite nice and clean but make sure you account for a wait time as the service is slow.
For my Muslims friends -they serve halal food!