Today was a day when I felt like eating kababs… Turkish kebabs! We were driving to another place till I saw this one. The place was packed and we had to wait for a table.
We ordered Dip tray from their appetizer section. This included Baba Ganoush, Humus, Ezme, Eggplant Salad and Potato Salad.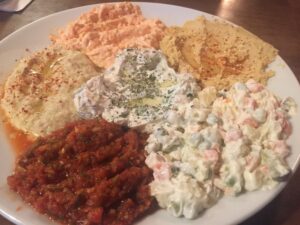 For the main course we got Mixed Kebab plate which included Veal & Lamb doner, Chicken Doner, Beef shish, Chicken shish, Beyti Sarma Kebab, Grilled chicken wings, chicken kofta kebab.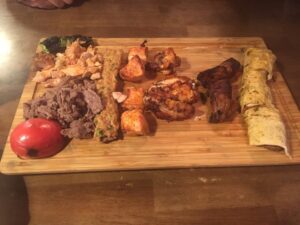 They were cooking the bread right there and the server brought some for us, plus the Turkish tea was complimentary with the order. For dessert we ordered Kunede.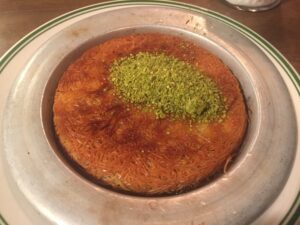 The food was amazing, the kebabs were cooked to perfection, were tender and juicy. The appetizers were great and very enjoyable. The dessert was decent but I have had better. Good thing we ordered the appetizers as the main dish took a while to come by.
Overall, it was a great experience.
P.S. for my Muslim folks – They serve halal meat at this location.