Wow!! This is a must if you are visiting Port Hope. Although the things are expensive but it's worth the visit to see the awesome things they have built.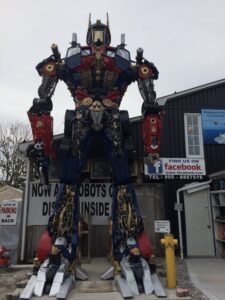 As soon as you enter, you are greeted by Transformer team since all the Robots are all around the shop. The best being Optimus Prime. Then they have a huge Dinosaur sitting in the parking lot. As you go in, you discover Buddha, Alien, angry Monkey and a lot of Indians.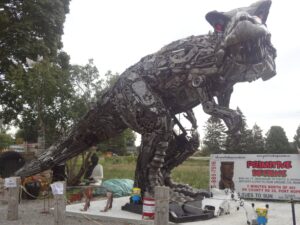 There were many decorative pieces and furniture from small to big. The cost figure would vary depending on the type of item.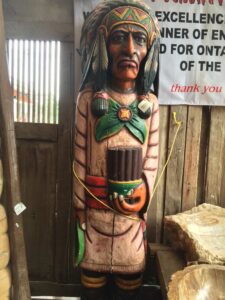 The staff was very friendly and there was no restrictions on Photos as it's also a kind of tourist attraction. I think it's a great driving force for many smaller items being sold as you would like to take a souvenir with you.