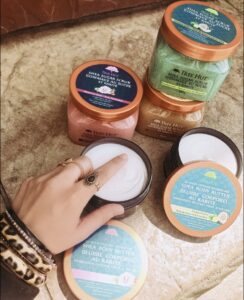 ~ Cinderella never asked for a prince she asked for a night off & a dress – Kiera Cass ~
I'm a big fan and a heavy user of body butters. I like my body butters rich, creamy and smooth exactly how Tree Hut makes them.
It melts right into your skin without any greasy feels and leaves behind an irresistible scent. How's how each of them smells like:
🥥 Coconut & Lime: Dreamy, travel vibes
🌹 Moroccon Rose: Romantic, desert vibes. My perfect match ♥️
🍯 Almond & Honey: Pure self-care moment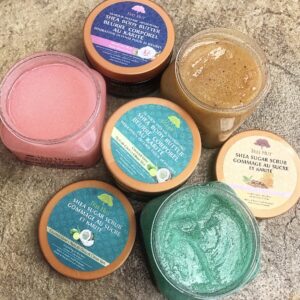 Pair it with their sugar body scrubs & you're in for a real treat!
The entire Tree Hut collection is made with certified organic Shea butter. The smell, texture and packaging are to die for. 😍
Which of these scent is your type? Available at Amazon.