Introducing the new RÉNERGIE H.C.F. Triple Anti-Aging Serum by Lancôme 💜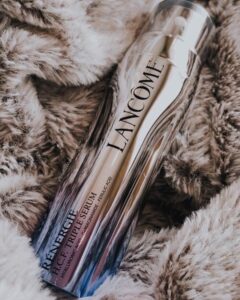 It is the first triple-dose serum of its kind on the market with Hyaluronic Acid, Vitamin C + Niacinamide and Ferulic Acid that acts on key signs of aging.
I find the unique, high-tech, triple-chamber packaging so beautiful. Also, love the lightweight texture that absorbs easily into your skin, leaving it smooth and soft to the touch.
📝 Pro Tip: I feel it's the perfect product for anyone to incorporate in your skincare routines especially when you aren't sure how to properly layer your serums; so easy and convenient even for a skincare beginner.
Have you tried it?