We struggle the most from dry skin during winter months. Now imagine, if you have eczema-prone skin, it's a total nightmare. 😬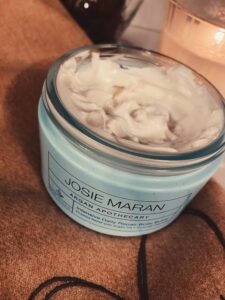 As a first-time mom, it's a worst feeling when your baby suffers from eczema. As any mom would do, I tried all the products I possibly could; over the counter, prescription ointments you name it but nothing worked. It was quite a challenging time but today I'm so happy to introduce the very first launch from Josie Maran's new Argan Apothecary collection – Intensive Daily Repair Body Butter. It's soothing, plant-based, free from harsh synthetic ingredients like steroids, cortisones, petroleum & fragrances, and designed to help soothe and comfort dry, irritated or eczema-prone skin by delivering immediate hydration and relief.
I myself suffer from extremely dry skin during winter months too so I jumped into it right away. The texture is lovely as seen in the pictures. This air-whipped body butter feels fluffy yet rich and velvety which provides that beautiful second skin barrier. #feeltheheal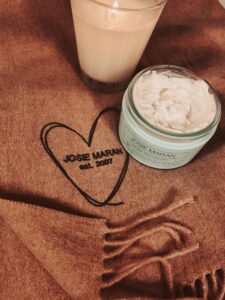 📝 Pro tips:
🌱 For eczema suffers – it will help provide relief of minor skin irritation & itching through colloidal oatmeal.
🌱 For dry, flaky skin suffers – it will help soothe & nourish your skin that will be intensely hydrating.
Available for purchase at Josie Maran on January 11th.