Indulge the luxury ~ Swissline Skincare ✨
Introducing two luxe serums that are a must-have in today's hectic lifestyle to keep your skin stress-free and glowing.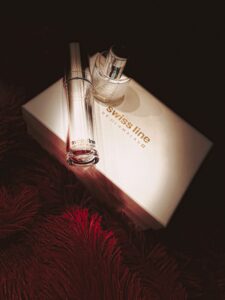 Essential Serum as the name suggests is an essential, all-year round skin maintenance treatment to strengthen your skin barrier for achieving that balance and beauty. While the Recovery Serum is Harper's BAZAAR beauty awards 2019 winner to boost skin's self-renewal capacity to recover from damage while minimizing fine lines and wrinkles. Think of it as a dynamic duo to tackle your everyday skin concerns while making you feel beautiful from the inside out.
I'm very pleased with my Swiss line skincare collection and can't wait for it to grow. Seriously can't recommend enough, check them out and indulge the luxury.