Who said troubled skin cannot look healthy?!
Struggling with acne, blemishes, blackheads and fine lines??
I got you covered! 🙂
Introducing two luxe & new product launches by Bella Aura Skincare; Multi Wrinkle Minimizer and Multi Repair Rescue Masque. Designed to target enlarged pores, texture issues, fine lines, wrinkles and uneven skin tone. These two luxurious beauties have quickly become my holy grail and go-to since the day I started using them.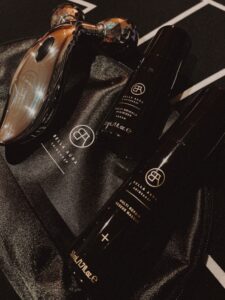 Multi Wrinkle Minimizer
With age comes fine lines, and I find the Multi Wrinkle Minimizer works like a Botox treatment (for me). This high performance lifting serum works immediately to tighten pores while generating a firming effect on the skin. Think of it like a genie 🧞 fulfilling your commands to take care of your fine lines and make you look younger, almost instantly. 😂🤩
Pro Tip: Use every and anytime you need an instant tightening and firming effect, and before doing your makeup for a flawless filter skin effect.
Multi Repair Rescue Masque
The Multi Repair Rescue Masque is another must-have if you suffer from acne-prone skin. It effectively optimizes the skin microbiome, regulates pro-inflammatory enzymes and helps your skin find and maintain balance. The result? Beautiful, blemish-free skin.
Pro Tip: Use this treatment up to 3 times a week for best results.
Gravity Reverse Beauty Sculptor
A perfect waterproof beauty tool that can be used from head-to-toe to compliment your daily skincare + bodycare routine. It helps to lift, firm and tighten your skin.
Pro Tip: Great to use for face & body massage. It aids in increasing overall blood circulation and encourages lymphatic drainage. Solar micro-currents activates the cells, promotes metabolism and micro-circulation in the skin.
Though these treatments are a little pricey but I honestly love Bella Aura formulations I've tried thus far for my acne-prone skin, including their spot treatment – Rapid Repair Clarifying Elixir. Read my full review on my Instagram page @thetiltedumbrella.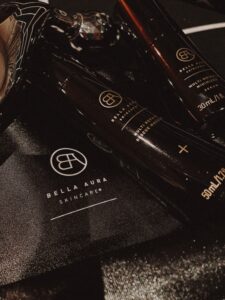 I'm obsessed is an understatement! Highly recommend you check them out.
Available at Bella Aura Skincare