~ Protecting our Planet starts with You ~
It is inspiring to see companies rallying behind Mother Earth. From Humble toothbrushes which are 100% biodegradable, sustainably-grown bamboo to Foamie's promise to Think Outside the Bottle, developing plastic-reduced solutions to 7th Heaven, who has been walking this talk for 30+ years. It includes opening an 'Eco Factory' in 1994, and implementation of a wind turbine in 2001 to help with its carbon footprint.
If you are a clean beauty lover and looking to explore some exciting clean beauty brands, you better check out the featured brands in Farleyco's 2021 Natural Spring Beauty Box – curated with all natural, environment friendly and cruelty-free brands in mind. I've always been in awe with their beautiful brand selection, and this year's spring beauty box is no different.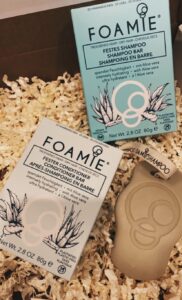 Foamie
Aloe You Very Much dry shampoo and conditioner bars; formulated for dry hair to prevent hair breakage, add shine while moisturizing your dry mane. It's a silicone & paraben free formula perfect for all hair types.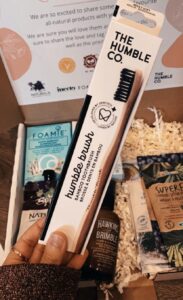 The Humble Co
This is world's most sold, 100% biodegradable bamboo toothbrush. Sleek with ergonomic grip, soft bristles and a timeless design.. I love it.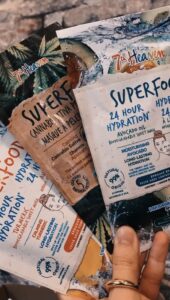 7th Heaven Canada
A true fan of their eco-friendly & cruelty-free sheet masks. Their new Superfood Sheet masks are made with biodegradable bamboo sheets, soaked with innovative formulas made from 99% natural origin – leaves my skin hydrated and glowy.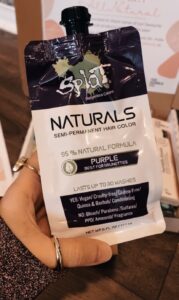 Splat Hair Colour
Splat Naturals came just in time for my spring hair makeover! It's a semi-permanent hair dye with environmental friendly packaging and 95% natural formula. I like the convenience of one step process to achieve bold, vivid results. It's supposed to be less damaging on the hair – I got mine in shade Lavender. Can't wait to colour my hair this weekend hopefully.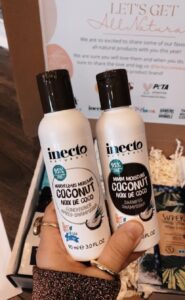 Inecto Naturals
My hair loves coconut 🥥. Mmm Moisture Coconut shampoo & conditioner not just smells amazing but leaves my hair super soft and manageable. These are 98% natural and made with organic oils.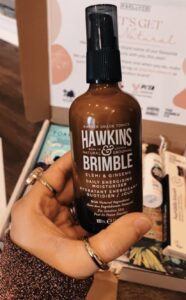 Hawkins & Brimble
Bookmark this brand for father's day as they carry the perfect gift sets for Dads/Man in your life. I love their solid masculine packaging. Can't wait to hear what hubby thinks of their Daily Energizing Moisturizer – it has ginseng and caffeine.. such a treat! All products are lightly scented with their signature Elemis and Ginseng fragrance.
Gear up for Spring! SAVE this post for reference – for your next clean beauty finds.
Visit Farleyco Marketing Inc. for more product choices from each brand.