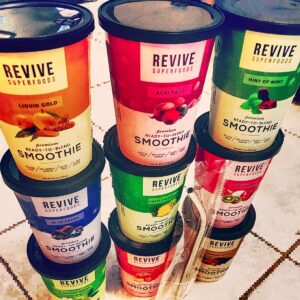 If you're always on the go and juggling a thousand things like me at the same time then you gotta keep rocking with these delicious Revive Superfoods smoothies for a super fulfilling, power packed energy drink. It's perfect option for breakfast or literally anytime of the day.
Ready-to-blend smoothies crafted with farm-frozen premium ingredients delivered right to your door.
All you have to do is add liquid of your choice (I like adding whole milk and a teaspoon of honey) and blend.
The Tilted Umbrella Tried, Tested & in Love!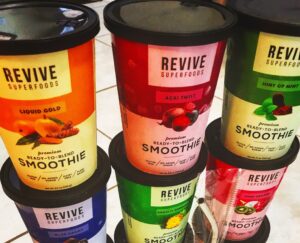 Are you a smoothie lover like me too?
Get 60% off your order with my code "Umbrella60" at checkout at Revive SuperFoods.