I'm thrilled to announce that Coola newness has officially landed in Canada! ☀
I recently had a chance to try some of their new spring sun care product releases & I must confess, I'm obsessed!
You will be too! Keep reading to find out why 🙂
The eco-conscious Coola formulas are sourced with a Farm to Face philosophy, always using the freshest, most potent natural & organic ingredients without all the nasties.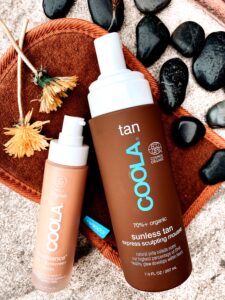 Sunless Tan Express Sculpting Mousse
Made with 70%+ organic ingredients with the highest levels of DHA that is naturally derived from sugar beet to create a streak-free tan within hours. Love the natural looking tan; a must-have item for this spring/summer.
Pro Tip: For a smooth & flawless application, use together with the Sunless Tan 2-in-1 Applicator/Exfoliator Mitt for best results. Love that it's a washable mitt.
Rosiliance BB + Skin Tint Cream SPF 30
Organic, lightweight formula that provides a sheer and smooth application with a perfect tint to cover minor skin imperfections & dark spots. My skin literally glows from within. ✨.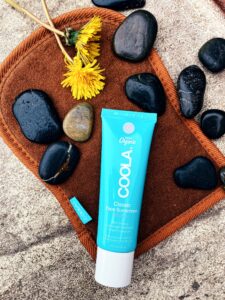 Classic Face Sunscreen White Tea
This lightweight moisturizer + sunscreen is my daily go-to. It has SPF 50, doesn't feel greasy and has zero white cast which makes it my absolute favourite product to wear on a daily. It's also water resistant (80 mins) and safe to use on kids too. Highly recommend as a family sunscreen product.
Following below are my two favorites AND must-haves high tech hydration heros from Coola. They're a recent launch which not just help protect your skin from the sun but also helps mitigate the signs of digital damage.
If you're on your screens for the majority of your time; say you're working on your laptops all day, browsing on your cell phones or watching Netflix at night to unwind – you should definitely consider incorporating Coola's Full Spectrum 360˚ technology in your daily skin care routines. COOLA's proprietary Full Spectrum 360˚ complex is scientifically proven to go beyond UVA and UVB to help mitigate the effects of blue light, infrared and environmental skin aggressors including pollution.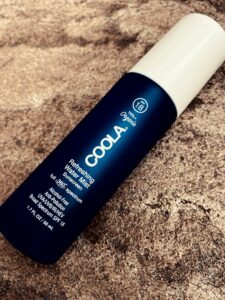 Full Spectrum 360˚ Refreshing Water Mist
This organic, weightless, alcohol-free water mist is a facial sunscreen with SPF 18. It features a blend of antioxidant, Indian Jasmine plant stem cells, organic coconut and aloe water to keep you hydrated, refreshed and protected all day long.
Pro Tip: This water mist is a perfect solution to reapply your sunscreen. It's easy, refreshing & convenient especially when you're wearing makeup, or out and about!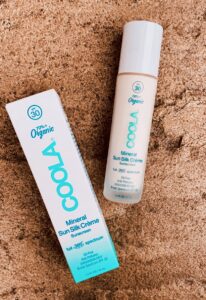 Full Spectrum 360˚ Mineral Sun Silk Creme
Made with 70%+ organic ingredients with plant derived full spectrum complex and niacinamide to help promote radiant, youthful skin and fight free radical damage. Love that it's oil-free and fragrance-free.
Pro Tip: This lightweight, airy, antioxidant formula has SPF 30 which layers perfectly under makeup as a primer providing a silky smooth finish.
Which of these products grabbed your attention?
P.S. All products come in travel-friendly sizes.
Available at Beautymark Solutions Inc. and Coola