~ Live Natural. Live Healthy ~
Hemani Herbal carries a variety of health and beauty items from essential oils, hair oils, face creams and a tones of other great beauty products. All their products are made with herbal ingredients and are high quality.
I've used a variety of their products and these are some of my favorites: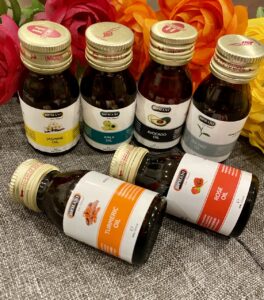 Essential Oils
I love using Hemani's essential oils made with herbal ingredients for a lot of my beauty DIYs, for skin & hair, for diffusing or aromatherapy. And guess what?! These high quality essential oils are currently on sale.. Buy ANY 3 for $10 at Tezmart.ca.
There are a lot more essential oil options available to choose from. Trust me, you don't want to miss this deal! Do you use essential oils?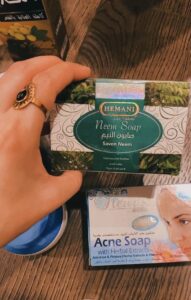 Acne Care Skin Care line
I swear by the Neem soap bars from Hemani Herbal as they have been my holy grail to clear acne since my teen age years. I've recently started using their face creams and they all have lovely textures and melt into the skin without any greasy feels.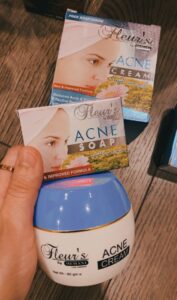 The great part – these products are all natural and made with herbal ingredients.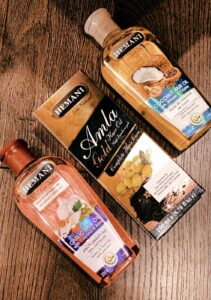 Hair Oils and Massage Oils
Hair oils are a perfect way to maintain the health of your hair and provide nourishment to your scalp. I like to mix and match my hair oils as they all offer great benefits to your hair and scalp. Hemani Herbal carries different hair oils for different hair needs. For example:
Coconut oil – for soft healthy hair
Garlic oil – for strong healthy hair
Amla oil – for overall healthy hair health
Do you use hair oil regularly?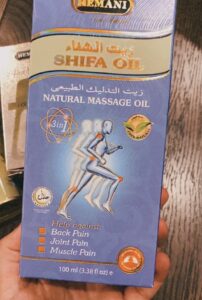 I'm also a big fan of their Shifa Oil – made of black seeds. This natural massage oil helps relieve any minor back pain, joint pain and muscle pain.
Hemani Herbal is available for purchase at Tezmart.ca.
Same day delivery options are also available in the GTA.