Are you obsessed with using eyeliners on your waterline?
I sure am! 🙂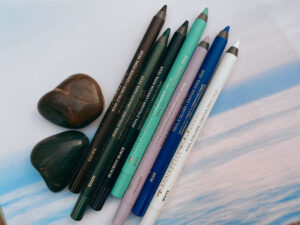 If you're a fan like me then try the Waterline Matte Kohl Eyeliners by Annabelle. They're smooth, high quality rich gel winning formula that is smudge proof, and offer an intense colour payoff – exactly how I like it. These eye pencils are also water repellent that offer a 12 hour long wear and 4 hour inside the eye.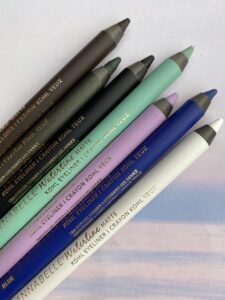 Below is the eye pencil shade assortment:
Brown
Khaki
Blackest Black
Mint
Lavender
Blue
White
Pro Makeup Tips:
Apply darker shade eyeliner on the upper waterline to intensify the look and thicken the lash line. Then follow with a lighter shade on the lower waterline to brighten the look or to create dimension.
P.S. Bookmark this post for later to try my eye makeup hacks to step up your eye makeup game!
Get creative with these fun colours & enjoy your new makeup looks!
Available for purchase at Annabelle