Talking from personal experience, men skincare can be quite tricky. Are you or your significant other struggling to find some nice high-quality men's self care products?
If your answer is yes then let me help you!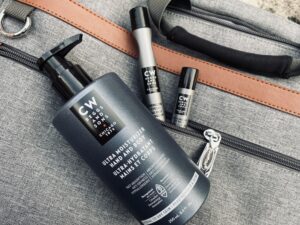 Introducing the amazing Canadian Men's skin care brand called CW Beggs and Sons. They're the first and only men's skin care line which carries safe, hypoallergenic and perfume-free formulas developed specifically for men. I'm loving the aesthetics of the brand while my husband is loving his new skin care routine. It's a win win!
Keep reading to learn more about each product below..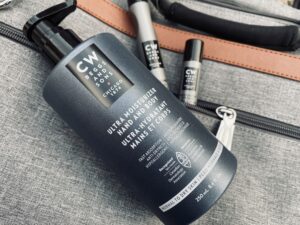 Ultra Moisturizer Hand & Body
A lightweight, non-greasy hands & body moisturizer that helps restore skin's natural moisture barrier. It provides long-term hydration, repairs and protects skin from external aggressors.
Key Ingredients:
3XHydration Complex – Optimizes skin's water reserves; anti-dehydration shield
Glycerin – Protects skin from external aggressors & irritants
Shea butter – Intensely moisturizes & promotes skin regeneration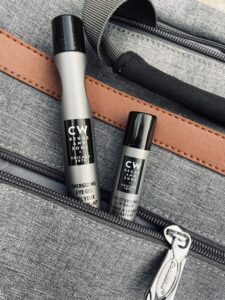 Energizing Eye Gel
Do your eyes look tired sitting in front of your screens all day? Try this eye gel with caffeine to minimize the signs of fatigue; such as dark circles and puffiness, smoothing the skin under the eyes. Think of it as your secret weapon for brighter eyes and a fresher look.
Key Ingredients:
Caffeine — Anti-bags; energizing and toning effect
Algae Extract — Anti-dark circles & anti-wrinkles
Oat Extract — immediate tightening effect
Mineral Complex — Promotes skin oxygenation for a refreshed look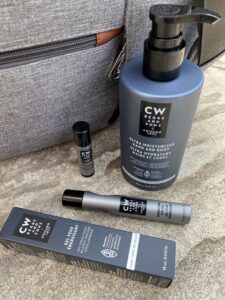 Moisturizing Lip Balm
If you struggle with dry, chapped lips, try this Moisturizing Lip Balm for an instant hydration for dry lips. It repairs cracked lips and protects against external aggressors to prevent future damage.
Key Ingredients:
Natural beeswax — Softens & soothes
Sustainable palm oil – Offers immediate comfort
Shea butter – Intensely moisturizes & promotes skin regeneration
Don't forget to bookmark this post for later. CW Beggs & Sons make a lovely gift idea!
Available for purchase at CW Beggs & Sons