~ You Glow Girl ~
I don't know about you but I've been into tinted moisturizers more than ever since the beginning of last year. Today, let me share one of my best finds that I'm sure you will all enjoy.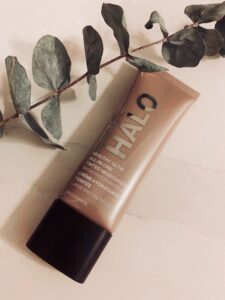 Introducing Smashbox's Halo Tinted Moisturizer with SPF 25. This lightweight 3-in-1 primer, SPF and tinted moisturizer primes, perfects, protects & hydrates your skin for 24 hours. On an everyday basis, I prefer something more natural & lightweight that doesn't clog my pores or cause breakouts. At the same time, I also look for something that provides my skin that healthy skin glow, a smooth finish and an even skin tone. The Halo tinted moisturizer is exactly that!
Love the fact that it's a breathable formula with a light-medium buildable coverage. Primer and SPF infused, one product does it all for me; I'm truly pleased with the results. No wonder it's the No.1 tinted moisturizer in Canada. It's also vegan and cruelty-free.
📝 Pro Tip: Apply using a foundation brush or even better to use your fingers for a natural coverage and finish.
Available at Smashbox