Let's talk oral health today!
Here's how you can improve your oral hygiene. Introducing the world's first toothbrush called ToothWave by Silk'n that uses professional DentalRF® technology to reduce tarter, plaque, target stains, whiten teeth, improve discolouration and prevent & reduce gingivitis, at the comfort of your home.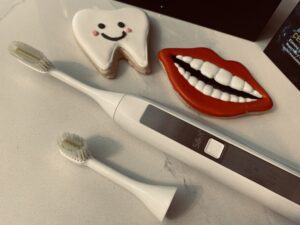 ToothWave comes with two different sizes of detachable heads; big and small, with soft & extra soft bristles that are super gentle, nonabrasive on both teeth enamel and gums. It also offers three vibration speeds where you can choose according to your personal preference. It has a long battery life, is waterproof and safe to use with implants, fillings and braces which is amazing.
Clinical studies have found, after six weeks of use:
37% Reduction in stains
45% Reduction of gingivitis
2 shade teeth whitening improvement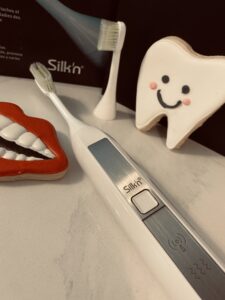 How it works?
ToothWave utilizes DentalRF®; a revolutionary technology where a mild Radiofrequency wave of charged molecules surrounds the surface of each tooth, providing effective oral hygiene that will not damage the enamel or gums. These charged molecules loosen the bonds between the surface of the tooth and tartar & stains, allowing for easy removal.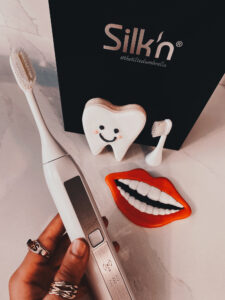 My Experience:
It's been a wonderful experience for me since I've made the switch to this revolutionary electric toothbrush. I've been using this toothbrush for a couple months now and it not just helps to visibly whiten your teeth but is super gentle on your gums too. The best part, ToothWave doesn't make my teeth sensitive (a big plus for me!), provides a deep and effective cleaning which feels amazing. I've seen the effective results and I feel it's the best investment that's totally worth every penny.
Time to wave your old toothbrush goodbye. I seriously can't recommend it enough!!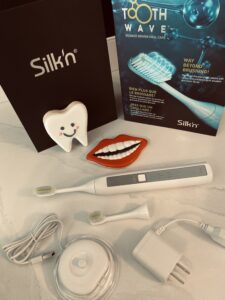 Grab yours at ToothWave.com, Amazon.ca, TSC.ca, and Costco.ca