Looking for a thicker, fuller hair solution?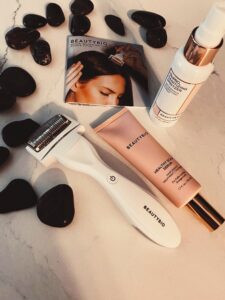 Let me introduce the 2-step beauty breakthrough scalp treatment by BeautyBio. Rejuvenating Scalp + Fuller Hair Therapy Set is clinically proven to improve hair density by 50% and show results in as little as 30 days from the comfort of your home.
Using GloPro, you can now target areas where hair growth has been an issue. I'm new to this type of scalp care but super excited to try it.. can't wait to see the results. 🤩
Have you ever tried micro needling? How did you like it?
Available at BeautyBio.