Relax, Unwind & Remind yourself that you're Beautiful!
Alexender Sprekenhus is a mood in itself.
Following below are some of my favourites and luxurious, high-quality personal care essentials that are sure to please any soul.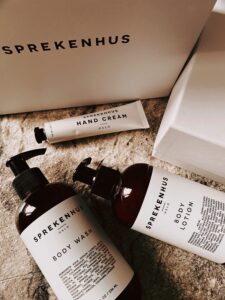 The Body Care Kit contains a Body Wash, Body Lotion and a Hand Cream. I love the product selection and the pump formats in this care kit. It makes the application process so much easier (I feel). Also, this gorgeous body care kit comes nicely packed in a box which makes it ideal for gifting purposes for any person or any occasion.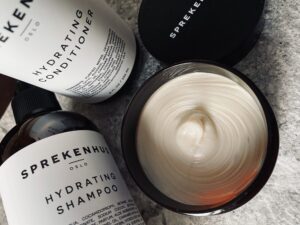 Are you a hair lover?
Create a statement hair look by incorporating these nourishing Hydrating Shampoo + Hydrating Conditioner and Hair Paste, all infused with Argan oil for healthy, beautiful and shiny hair. The cleansing blends leaves the scalp clean, minimizes hair breakage, encourages the growth of strong, healthy hair and helps with hair damage.
Lastly, let me share my favourite fragrance items from Alexender Sprekenhus: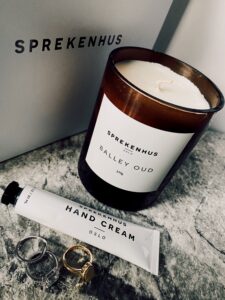 Balley Oud Scented Candle
Crafted from natural wax, and poured in a handmade glass vessel; this candle has a burn time of ~ 40 hours. This rich, soothing and relaxing scent is perfect to fill any room with a wonderful woody fragrance. It creates an aroma that is creamy, sweet with a little spice, the intensity of cedar, and the depth of sandalwood. Balley Oud has a sweet and woody scent, with a fresh cut cedarwood fragrance and a hint of cardamom and amber.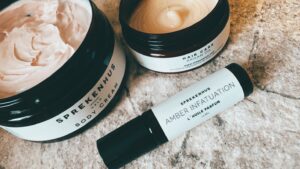 Amber Infatuation Parfum
This perfume roll-on smells heavenly. It's infused with natural oils and Alexender Sprekenhus's signature scent that adds the modern touch for today's individuals.
Top Notes: Black Pepper, Sicilian Bergamot, Wild Coriander
Middle Notes: White Lavender, Leafy Tobacco Notes, Hedione
Bottom Notes: Golden Patchouli, Tonga Vanilla Beans, Creamy Musk
Time to unwind and treat yourself you gorgeous people!!
Available for purchase at Alexender Sprekenhus